We need to pay close attention to what is happening in many states and areas in America in 2012.  The death of Trayvon Martin is horrible and we hope at least that legal justice will be done.  Nothing will bring Trayvon back, but every person of conscience wants to see his murderer held accountable.  We hope he will be. It is important also that we not lose sight of the fact that there are many other ways in which Black, Hispanic and poor children are being deprived of a potentially prosperous future.  They are being psychologically robbed; in many ways they are being told – there is no hope for a good future.  When young children are being told and shown there is no hope what are many of them likely to do?  Education is the hall mark to success.  Let us pay close attention to the fact that too many Black, Hispanic and poor children are not getting an education upon which they can build a positive future. This is exactly why we should be outraged at what has happened to Kelly Williams Bolar and Tonya McDowell; both charged with fraudulent enrollment essentially "stealing an education for their children!  Bolar spent 10 days in jail; McDowell was sentenced to 12 years in prison and ordered to pay $15K in restitution to Norwalk School system.  What an outrage?!!!  If the public schools in the areas where these parents live were good public schools, the parents would not be seeking to send their children elsewhere.  This is why parents NEED to be actively involved in their children's education.  Get to know your child's teachers.  Build a working relationship with them.  Hold your local school accountable for providing a solid education to your child and hold your child responsible for being attentive, responsive and cooperative in the learning process. 
"A disturbing trend is increasingly making national news in the United States: poor black mothers jailed for sending their children to schools outside their zoned school districts. The arrests of these mothers may seem novel, but given what we know about the criminal justice system's propensity for arresting black adults and children at disproportionate rates, we shouldn't be surprised. Not unlike truancy sweeps that target large numbers of black and poor children with legal sanctions for missing school, arrest for so-called "fraudulent enrollment" has become yet another avenue through which to target people of color."  So wrote Kristin Rawls of  Alter Net, 4/7/12
The Plot to Demonize Black Youth — And Their Mothers, Too
Kristin Rawls, Alter Net, 4/7/12 – www.blackyouthproject.com/…/the-weekly-round-up-black-youth-in. THE WEEKLY ROUND-UP: Black Youth in the News, April 1-8, 2012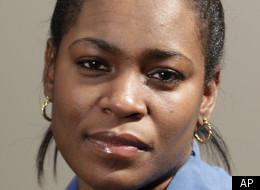 Take a good look at this picture above.  What are the messages here? Kelly Williams Bolar Is charged with fraudulent enrollment essentially "stealing an education for her child."
She spent 10 days in jail. This is a new reason to jail and oppress poor black women who are trying to give their children a better life than they have had. It is another way to create felons; another way to ensure a desperate future and the inability to vote in 9 states.
Do we have any idea how many Asian and Caucasian parents have sent their children to better schools outside of their school districts? 
Mar 21, 2012 – Tanya McDowell, the Bridgeport mother accused of fraudulently enrolling her son in a Norwalk school and stealing more than $15000 in education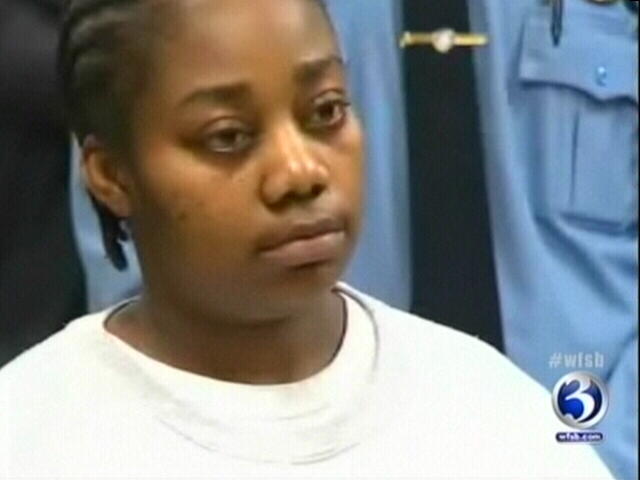 Tonya McDowell, a poor, black, homeless woman in Bpt, CT had to plead guilty to fraudulent enrollment for sending her child to school in Norwalk. One of 26 parents to have done so, she was the only one arrested and charged with a crime; she now has to repay Norwalk $15K!
 She is homeless! What are her chances of getting out from under the yoke of poverty?  What are her chances of ever getting a good job?  What are the chances for her young black son in America? As a society, the collective, do we care?  Do enough of us care to demand an evaluation of the socioeconomic and the public education systems that led to these behaviors?  Is there a national or even a state by state system for equity in education?  Are poor Black and Hispanic people yet seen as a part of these United States of America?  Or are they in fact seen as a burden to be punished, ostracized and marginalized?  Where is the concept of justice for all in dealing with these situations that in fact are causing a rupture in the very democracy of which so many of us are proud?
EMPOWER THE YOUTH – Black Connecticut Weekly Information, April 9, 2012 
Last week there were a number of ceremonies held to bring attention and support for justice in the Trayvon Martin shooting.  While the motives and objectives where sincere, many organizers missed the opportunities to capture the attention of the core target market of this type of violence which are youth and young adults ages 13 to 25.  Additionally, little or no efforts were made to capture data on the participants for follow-up.  In this very important election year many of the organizers of these events missed the opportunity to register and educate participants on the importance of voting and why local elections have more impact on our lives.
 While many of the Trayvon Martin ceremonies provoked an array of feelings few provided proactive next steps or included individuals from the greater community.  How and when do we in "OUR Community" become more strategic in our planning and positioning?  Since the Trayvon Martin shooting there have been other high profile shootings including one in White Plains, NY this weekend of a retired Marine.  Geraldo has many in "OUR Community" focused on hoodies; however, clothing has nothing to do with why Trayvon Martin was shot.  If he was wearing a baseball cap of the local team the results would have been the same.
 "OUR Community" must become more proactive and OCCUPY the key focus areas that are most vital to us.  We tend to wait on leaders to guide us through many situations when we as individuals must become engaged and force the leaders to lead and focus on the issues that are most important to "OUR Community".   Many of the leaders from the Civil Rights Movement of the 1960's are speaking out now on the fact that many of the people involved then became much like those who they protested against.  Once a small percentage of the oppressed (Blacks and women) became empowered and financially wealthy the focus on the "cause" became secondary. 
 Many people forget that MLK was in his early 20's when he began his leadership role.  When will we begin grooming and positioning our youth to become leaders?  This being a presidential election year and the focus on the Trayvon Martin case provide opportunities and motives to engage young people.  I challenge the leaders of "OUR Community" to engage the unusual suspects in "OUR Community" vs. the church kids, honor roll students, "good" kids.  How do we reach those youth that are more like Malcolm X when he was young?" 
Other Stories of interest linked below are from – Black Youth- The Weekly Round for April 1-8, 2012
Students, community members march for Trayvon Martin
Sarah Maslin, Yale Daily News, 4/2/12